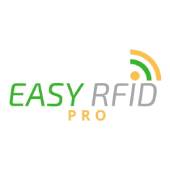 Easy RFID Pro is a low cost, easy to use, RFID inventory tracking solution for tents, inflatables, linens and more. Easy RFID Pro was designed by a party rental company for party rental companies. It is a low cost alternative to fixed installations or other solutions. This system gets the job done and at a fantastic price! 
 Want to learn more about how Easy RFID Pro party rental inventory tracking system works? 
Click Here to book an online demo.